Ryan - An above and beyond story of hope...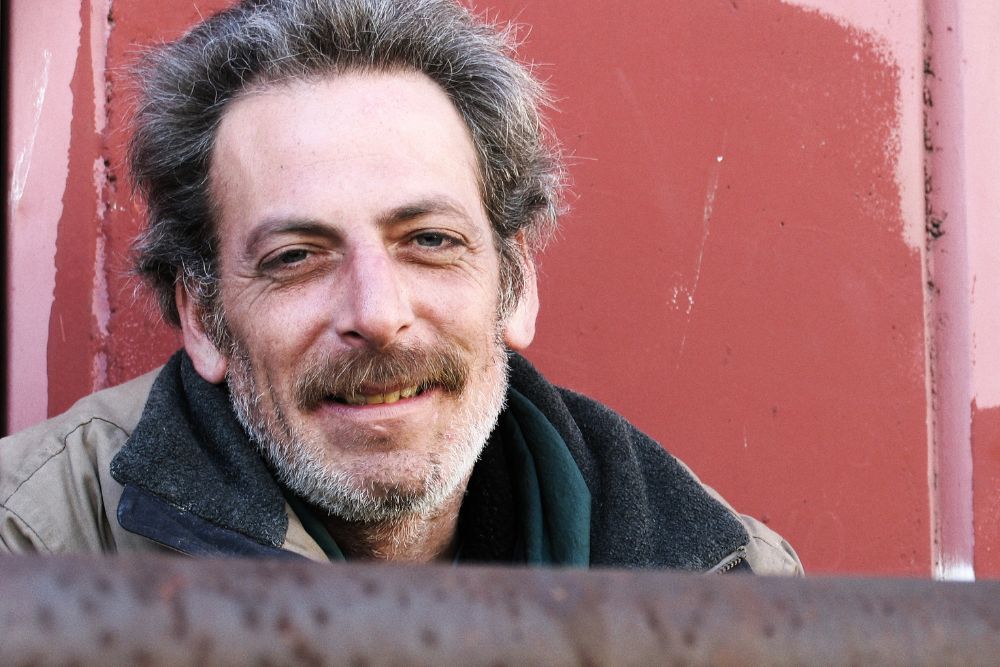 Living as a homeless man with type 1 diabetes is tough, especially in Clay County where resources for the homeless are scarce. Ryan* was referred to our mobile health team for primary care and medication management following numerous, repeated admissions to the hospital for complications related to diabetes.
Following that first appointment, he faithfully returned each month for follow-up. In addition to physical exams and ongoing glucose monitoring, he received diabetes testing supplies as well as refills of this life saving insulin. He received hygiene kits, backpacks, soft sided coolers to carry his insulin, protein drinks and groceries.
Over the course of the next 2 years, we saw Ryan blossom. "I remember the day he arrived at clinic on a new bicycle…a big smile on his face and full of hope for his future." – Claudia Portell, Mobile Health Manager
Unfortunately, his positive momentum stalled. At some point, he was let go from his job at McDonald's. Some of his choices and actions distanced him from many of his usual community supporters. He subsequently lost his housing and cell phone due to inability to pay. He returned to life on the streets, living in a tent behind one of the grocery stores in Middleburg. Through it all, he continued to come to his monthly appointments on our mobile unit where we would give him a month's supply of insulin. Despite this, his health began to decline. Access to food was inconsistent and he began to lose weight. His blood glucose levels became erratic, requiring several emergent hospitalizations for diabetic ketoacidosis. He was well known to the emergency department and ICU clinicians and Case Managers at the Ascension St. Vincent's Clay County hospital. We even had a system where the nurse would notify us if he was in the hospital after missing his monthly appointment. In those cases, we would deliver his insulin to the hospital, so he could take it with him after discharge.
On February 10, 2022, Ryan did not show up for his regular appointment. We checked the hospital EMR, expecting to see that he had been admitted. He had not. Our mobile health unit driver and Mobile Health Manager, Claudia Portell, decided to venture out and search for Ryan. They checked his usual hangouts in the shopping plaza, asking several of the store managers. However, he had not been seen in over a week. Behind the grocery store, they found a well-worn path into the woods. They followed this for several hundred yards until they came upon an encampment with about 4 or 5 tents. After calling out his name, he answered. Ryan was lying in a tent, very thin, disheveled, lethargic and disoriented. He stated that he had not had anything to eat or drink for 4 or 5 days. He kept repeating, "I just want to go back to sleep." It was clear that if he went back to sleep, he would not wake up. After much coaxing, they were able to get him to crawl out of the tent. They guided/carried him out of the woods and called 911.
Ryan was transported to Ascension St. Vincent's Clay County hospital where he was admitted to the ICU for treatment of diabetic ketoacidosis. He also received pain management for a fractured arm he sustained a week prior following a fall in the woods. Once stabilized, he was discharged on February 14, 2022 with a month's supply of insulin.
We returned to clinic in Middleburg on March 10, 2022. Again, Ryan did not show up for his regular appointment nor was he admitted to the hospital. After a brief walk around the shopping plaza, Claudia ran into one of the "regulars" who informed her that Ryan had been found dead in his tent the previous Friday.
During the 4½ years we provided primary care services to Ryan, we never got a clear understanding of how he ended up living on the streets in the first place. We know that homelessness is complicated and it's rarely attributable to an individual's bad choices. Ryan was a man who, when given the proper tools and support, was able to make positive changes, albeit for a brief time. In the end, he lost hope and the will to live. We will always wonder if his outcome would have been different had he lived in a community with a coordinated support network to address homelessness.
Our patient stories in Mobile Health don't always have a happy ending. However, it was a privilege to be able to provide support for Ryan in his time of need. That is what we are called to do in the Mobile Health Outreach Ministry.
*Patient identity changed to protect patient privacy