Ascension St. Vincent's has provided healthcare for those living in Jacksonville and the surrounding areas since 1916. Our generous supporters have played a major role in expanding both the capacity and advanced treatments offered at our three hospitals.
Capital improvements are more than brick-and-mortar buildings. These critical facilities ensure our physicians, nurses and healthcare workers have the best possible settings to employ cutting-edge treatments and offer superior comfort for patients when they need it most.
The Delores Barr Weaver Heart and Vascular Pavilion
Now Open
Delores Barr Weaver's generous naming gift for the Heart Pavilion which opened May 1, 2020 will be a part of her legacy of love, hope, and healing in the community. Mrs. Weaver, along with countless other generous donors, have made this $55 million pavilion possible. It includes 30 medical and surgical rooms as well as 30 intensive care rooms in its 58,000 square feet.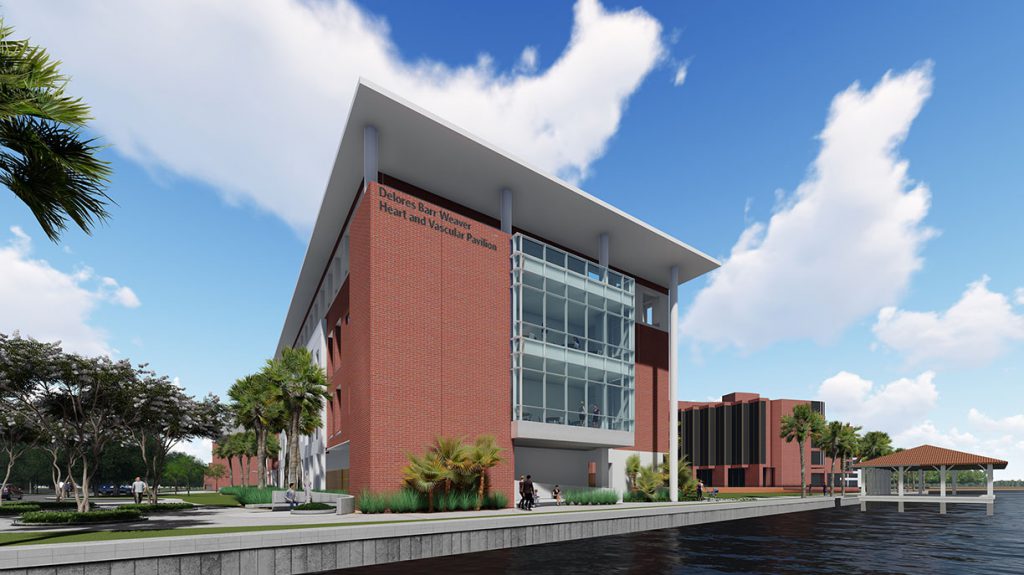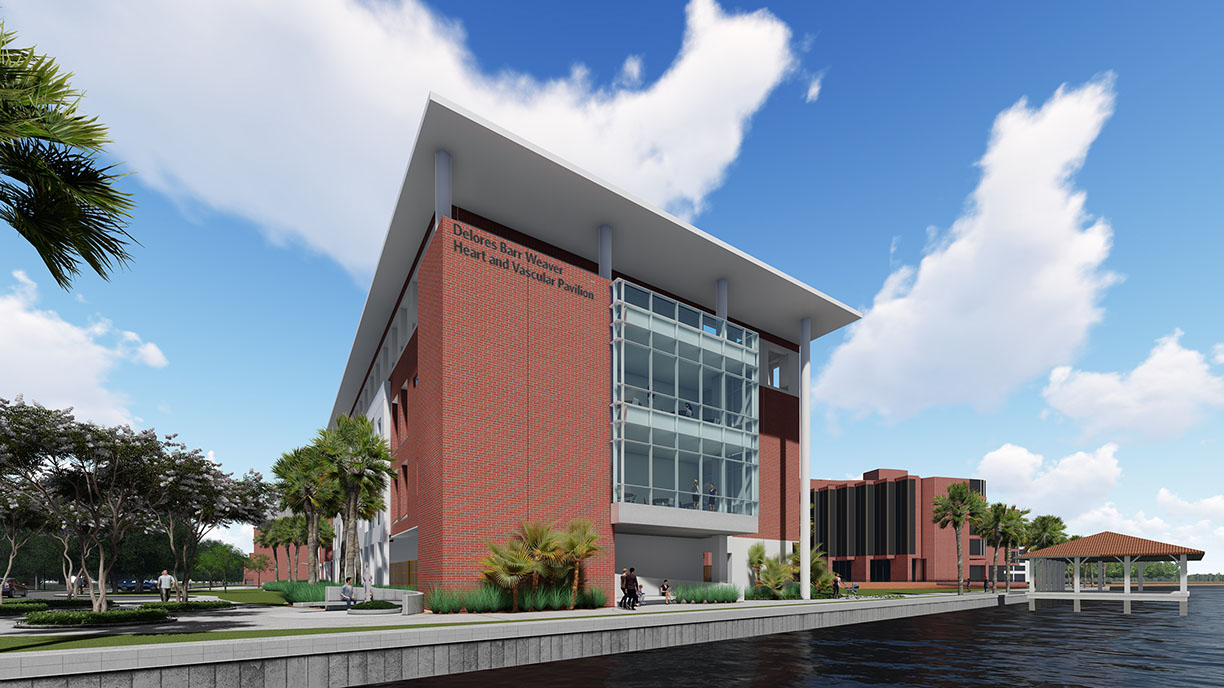 St. Pius Primary Care Clinic
The St. Pius Primary Care Clinic opened Oct. 8, 2018 and serves the vulnerable population in Jacksonville's Health Zone 1. Made possible by a gift from the Helow family, this clinic provides important medical services that are integrated into the church ministry at St. Pius V Catholic Church.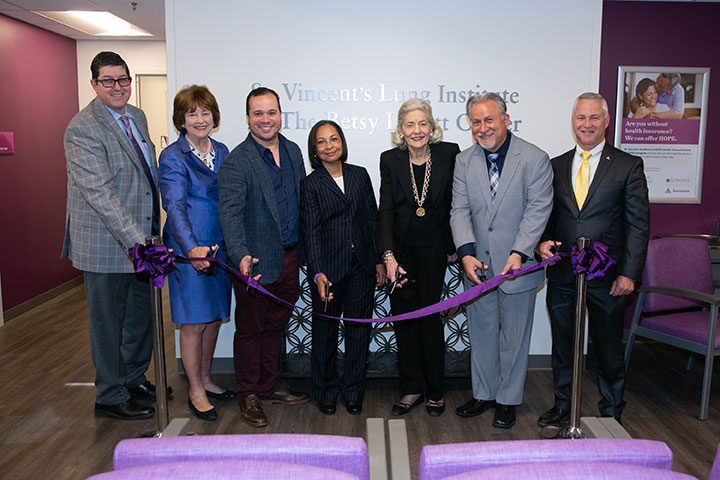 Due to the philanthropic contribution from Betsy Lovett, the Ascension St. Vincent's Lung Institute was built in the Betsy Lovett Center and began caring for patients in 2019. The Lung Institute is the largest pulmonary practice in Northeast Florida. To date, our pulmonologists have tracked more than 2,276 patients with at-risk lung nodules that were identified on low-dose CT screenings. Our Veran Electromagnetic Navigation Bronchoscopy also increases the accuracy of biopsies by 50 percent, allowing for earlier detection and treatment.
James M. Davis M.D. Consultation Center
The James M. Davis M.D. Consultation Center was completed Oct. 29, 2019 and provides a space for physicians to consult with families of patients for as many as 40-90 surgeries daily. This space provides dignity and privacy for discussing a loved one's case. It was made possible through the generous gift from John and Anne Baker, in honor of their late father, Dr. Jim Davis.
Samuel W. Root M.D. Physicians Lounge
The Samuel W. Root M.D. Physician's Lounge was named after the late donor who made this renovation possible. This updated area provides a beautiful space for our physicians to gather as they both work and find moments for rest and reflection during their busy days.