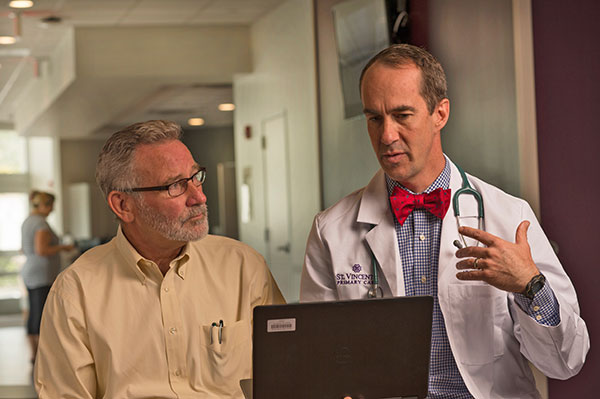 Ascension St. Vincent's Foundation is a not-for-profit, philanthropic organization established in 1982 that provides quality, compassionate healthcare to our community's most vulnerable. The Foundation has provided more than $6 million in annual financial assistance to support the mission of the century-old Ascension St. Vincent's based in Jacksonville, Fla. We are dedicated to enhancing the current and future healthcare needs in our five-county service area and pride ourselves on ensuring our donors' contributions are utilized to make the biggest impact for our underserved and underinsured neighbors.


Rooted in the loving ministry of Jesus as healer, we commit ourselves to serving all persons, with special attention to those who are poor and vulnerable. Our Catholic health ministry is dedicated to spiritually centered holistic care, which sustains and improves the health of individuals and communities. We are advocates for a compassionate and just society through our actions and our words.
We envision a strong, vibrant Catholic health ministry in the United States which will lead to the transformation of healthcare. We will ensure service that is committed to health and well-being for our communities and that responds to the needs of individuals throughout the life cycle. We will expand the role of laity, in both leadership and sponsorship, to ensure a Catholic health ministry in the future.
Service of the poor: Generosity of spirit, especially for persons most in need
Reverence: Respect and compassion for the dignity and diversity of life
Integrity: Inspiring trust through personal leadership
Wisdom: Integrating excellence and stewardship
Creativity: Courageous innovation
Dedication: Affirming the hope and joy of our ministry
Mission Matters Newsletter