Since 2005, individuals and families who give $1,000 or more annually to the Ascension St. Vincent's Foundation have been proudly recognized as members of the De Paul Society, named in memory of St. Vincent de Paul. This yearly philanthropic dedication helps Ascension St. Vincent's provide all people we are blessed to serve with equal access to comprehensive and compassionate healthcare. De Paul Society members receive: free access to our parking garages and donor lounges, invitation to member-only lunches to see exclusive presentations about emerging healthcare trends as well as the success of Ascension St. Vincent's outreach programs, and the opportunity to receive a free flu shot each year.
For more information call 904-308-7306 or email us at thefoundation@ascension.org.
Physicians Giving Society Members
Established in 2005, the Physicians Giving Society is a partnership between the Ascension St. Vincent's Foundation and our compassionate physicians. Together, hundreds have given to this physicians directed endowed fund over the years. The society has three steering committees (Riverside, Southside, and Clay County) made up of physicians from their membership. These steering committees meet annually to review and award funding proposals for needed hospital outreach and technology. Any physician member is welcome to serve on the Steering Committee. Photos of each of our members are proudly on display in each of our hospitals.
Some of the programs funded by the The Physicians Giving Society include: nursing scholarships, reading programs, live music therapies, life-saving equipment and outreach programs
For more information call 904-308-7306 or email us at thefoundation@ascension.org.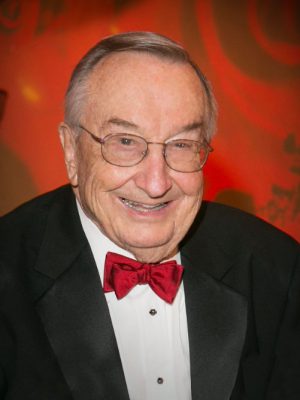 In 2011, the Ascension St. Vincent's Foundation created the Shircliff Society in honor of one of Jacksonville's most extraordinary civic and volunteer leaders, Robert T. "Bob" Shircliff. Mr. Shircliff helped transform Jacksonville with his servant leadership and tireless philanthropic work spanning more than a half-century. The Shircliff Society aims to engage and inspire developing leaders to become advocates for a compassionate and just society, focused on improving the health of individuals and communities. Members pay a fee to join, giving them the opportunity to: network with top community leaders, participate in local volunteer projects, and improve the health of our community through philanthropy.
The Gold Key Club is an Ascension St. Vincent's associate giving program that began in 1984 to provide financial assistance to fellow associates as well as patients in crisis. Over the years, Gold Key membership has grown to exceed well over 1,000 members. Most associates participate through payroll deduction, giving a portion of their salary in service of our mission. Qualified patients may benefit from these gifts for assistance with medications, transportation home from the hospital, or medical equipment needed at discharge. Qualified associates may benefit from financial assistance with rent, groceries, and other emergency assistance.