Rory McIlroy and the Mobile Health Outreach Ministry Are a Hole-in-One Team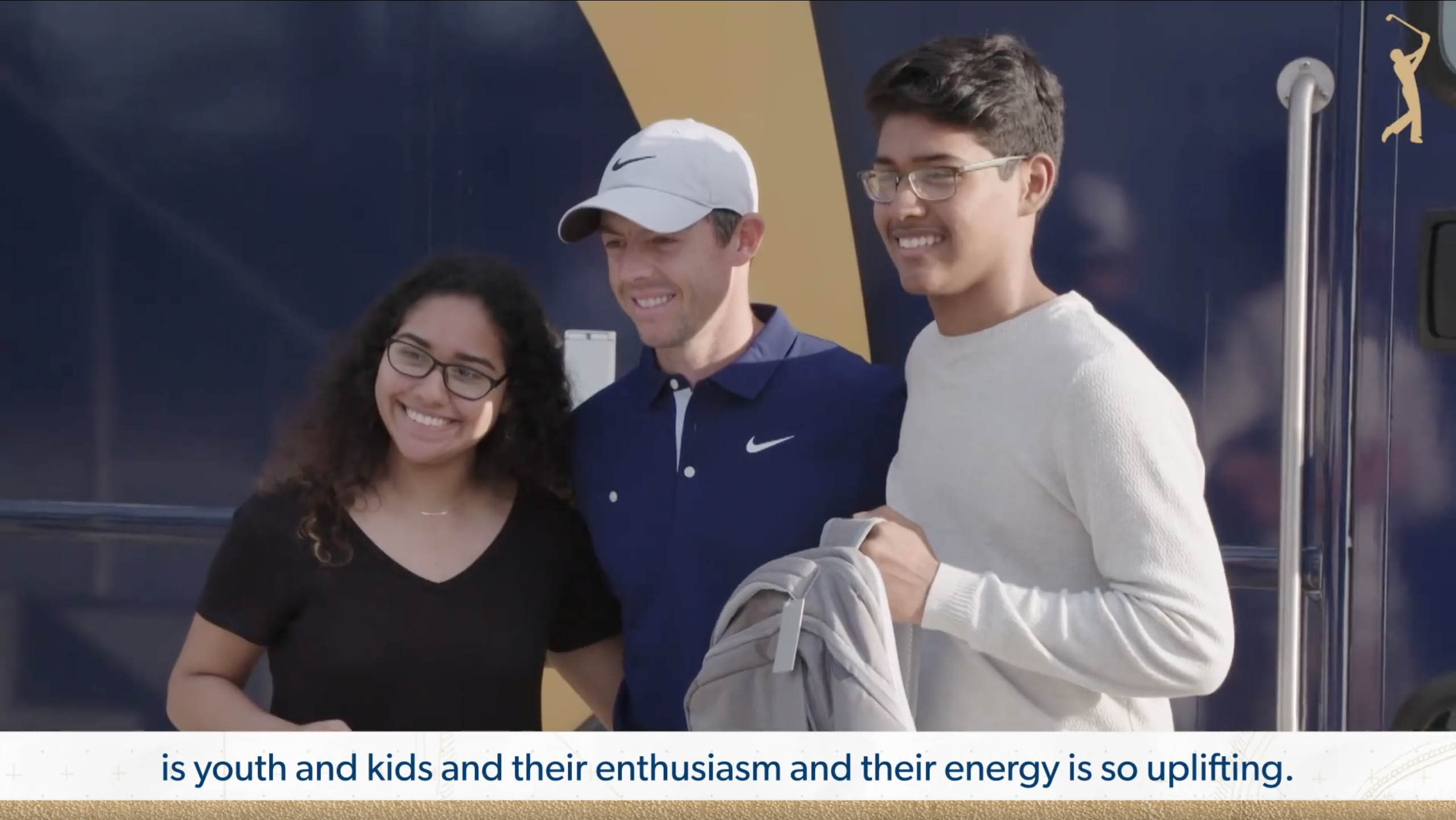 Champion golfer Rory McIlroy visited one of our Mobile Health Units in early March during THE PLAYERS Championship Week. As an Optum Health Ambassador, McIlroy is helping us break down barriers to healthcare for local families.
He sat down with siblings Daniela and Dieggo Suarez – two teens who both received the care they needed from our Mobile Health Outreach Ministry last year. This award-winning service improves the health of underserved residents in our community who would otherwise have no access to healthcare. The ministry serves thousands of poor and vulnerable citizens with compassionate medical care, disease management, and preventive health education.
Ascension St. Vincent's Foundation President Virginia Hall said that it is an honor to have an athlete of McIlroy's prominence recognize the impact of the organization's work in Northeast Florida and Southeast Georgia.
"Our Mobile Health Outreach Ministry team is the only mobile provider of free acute and preventive medical care in the area," Hall said. "We are so grateful for Rory's support as well as the entire Optum team. This powerful partnership is making a real difference in the lives of those most in need."
Note: This footage was captured before the COVID-19 pandemic. Ascension St. Vincent's Foundation has since implemented safety measures for its Mobile Health Outreach Ministry team.