Red Rose Ball Postponed to May 6, 2022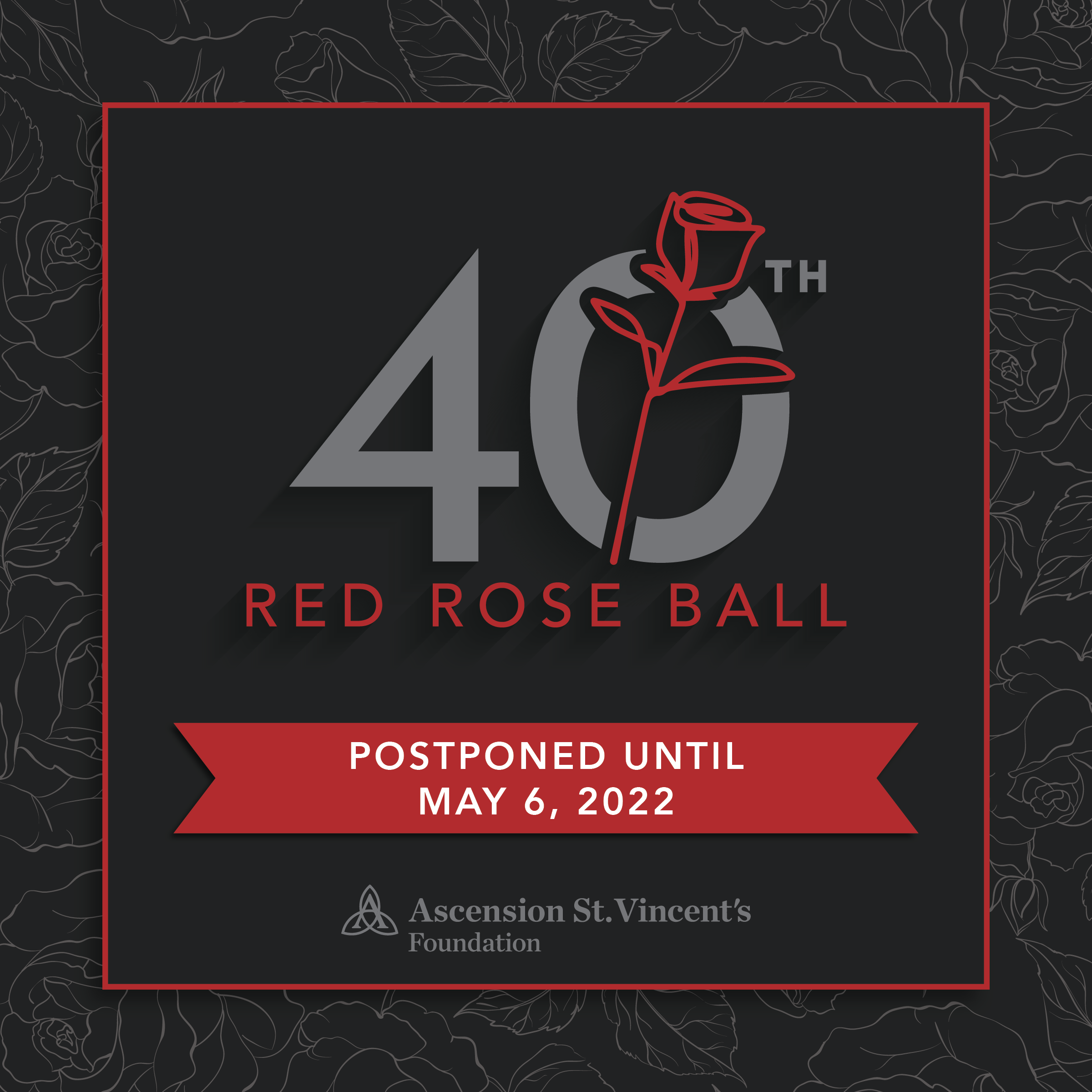 Dear Friends of the Foundation,
Out of abundance of caution for the safety of our donors, sponsors, associates and community, we have made the decision to postpone Ascension St. Vincent's Foundation Red Rose Ball, originally scheduled for February 25. As cases of COVID-19 continue to rise in our community, it is of upmost importance that we do everything we can to protect our healthcare workers, patients, supporters and friends. As disappointing as this decision is, we know it is the best decision for our community at this time.
To all those who have worked tirelessly to prepare for this event, we want to sincerely thank you for your dedication to making our events as safe, fun and successful as possible.
To those who have already purchased event sponsorships, we invite you to SAVE THE DATE for our new date: Friday, May 6, 2022.
If you are unable to join us on May 6, we kindly ask that you convert your event contributions into fully tax-deductible donations that will allow Ascension St. Vincent's Foundation to provide quality, compassionate healthcare to underserved individuals and their families.
As our healthcare heroes continue to take on the everchanging health challenges in our community, please know that we will continue the critical work of ensuring our outreach programs reach all who need it most. Your continued support of our Mission sustains these efforts, and we could not do it without you.
Please do not hesitate to contact me directly with any questions or concerns and thank you again for your understanding. We look forward to the to seeing you at the 40th Anniversary Red Rose Ball on May 6, 2022, 7 p.m. at The River Club.
All my best,
Virginia Hall, CFRE
President and CDO
Ascension St. Vincent's Foundation