Holy Spirit Catholic School Raises Funds for Ascension St. Vincent's Foundation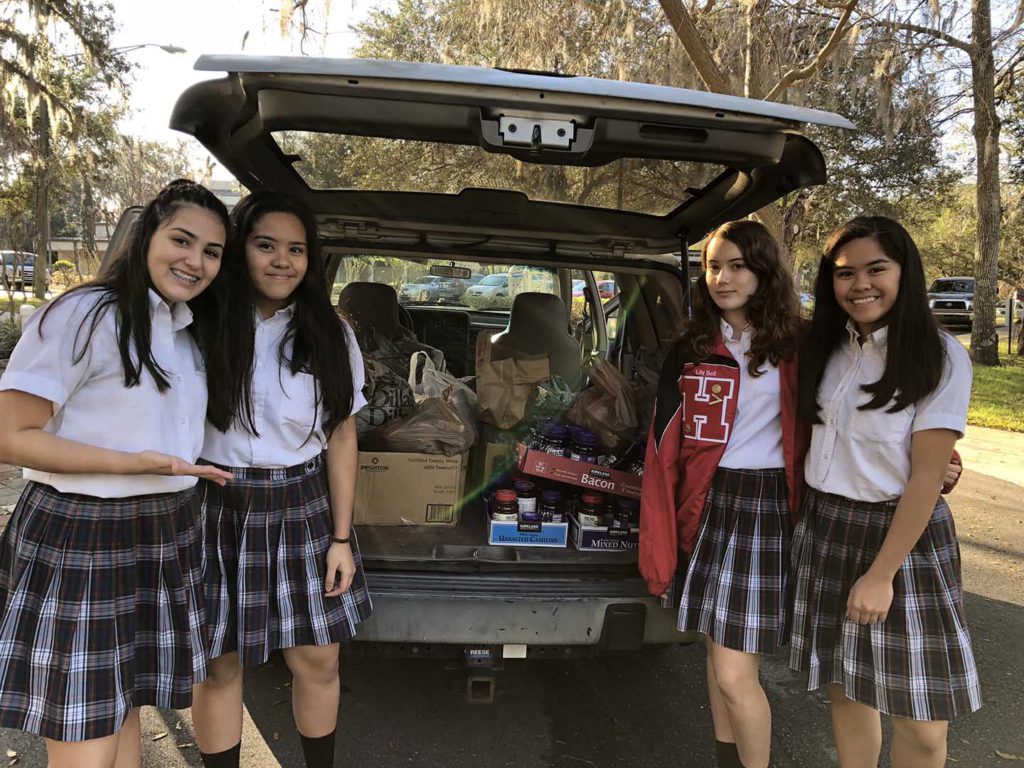 Ascension St. Vincent's Foundation depends on the generosity of others to fully fund our programs such as the Mobile Health Outreach Ministry. Every donation has an immeasurable positive impact, as initiatives like these ensure that our community has the support and health services it needs.
Our team recently received a gracious donation from Holy Spirit Catholic School, a local school with more than 230 students grades preschool through eighth grade. The funds came from Holy Spirit's "Dress Down Day," which allows students to wear blue jeans instead of their usual uniforms if they bring in $2 to donate to charity. Alternatively, they can bring in $1 and a canned good to participate as well.
For Holy Spirit students, "Dress Down Day" is a tradition centered on giving back to our community and meeting the needs of those less fortunate. Students participate on the fourth Friday of each month. John Luciano, principal of Holy Spirit, said he works to ensure that the students know why they get to wear jeans and where their financial contribution is going.
"We have always made sure that our students remain focused on values," Luciano said. "We want to drive home that we should all work to care more about others than ourselves."
Ascension St. Vincent's Foundation and Holy Spirit Catholic School have a longstanding history. For the past several years, our organization has partnered with the school to provide state-mandated physicals and sports physicals for students. Luciano said the help from Ascension St. Vincent's has alleviated much of the burden from faculty at the school.
"Even though our school is private, we still have to meet state requirements," Luciano said. "It's a great blessing to us to have someone out there who will help us meet that requirement - instead of scrambling and wondering how we're going to do it."
"Dress Down Day" is popular among the students, as they love to take the opportunity to not be in uniform for the day. Luciano says it's a win-win for both students and the charities they give back to.
Ascension St. Vincent's Foundation uses donations like the one from Holy Spirit Catholic School to provide medical care to individuals in need throughout Duval County, as well as fund our three pillars of support that include community outreach, capital improvements and medical technology.
We're entirely grateful for Holy Spirit Catholic School's support, and we're excited to continue our work with them and help keep their students happy and healthy.