Faith Community Nursing Serves Local Youth in Need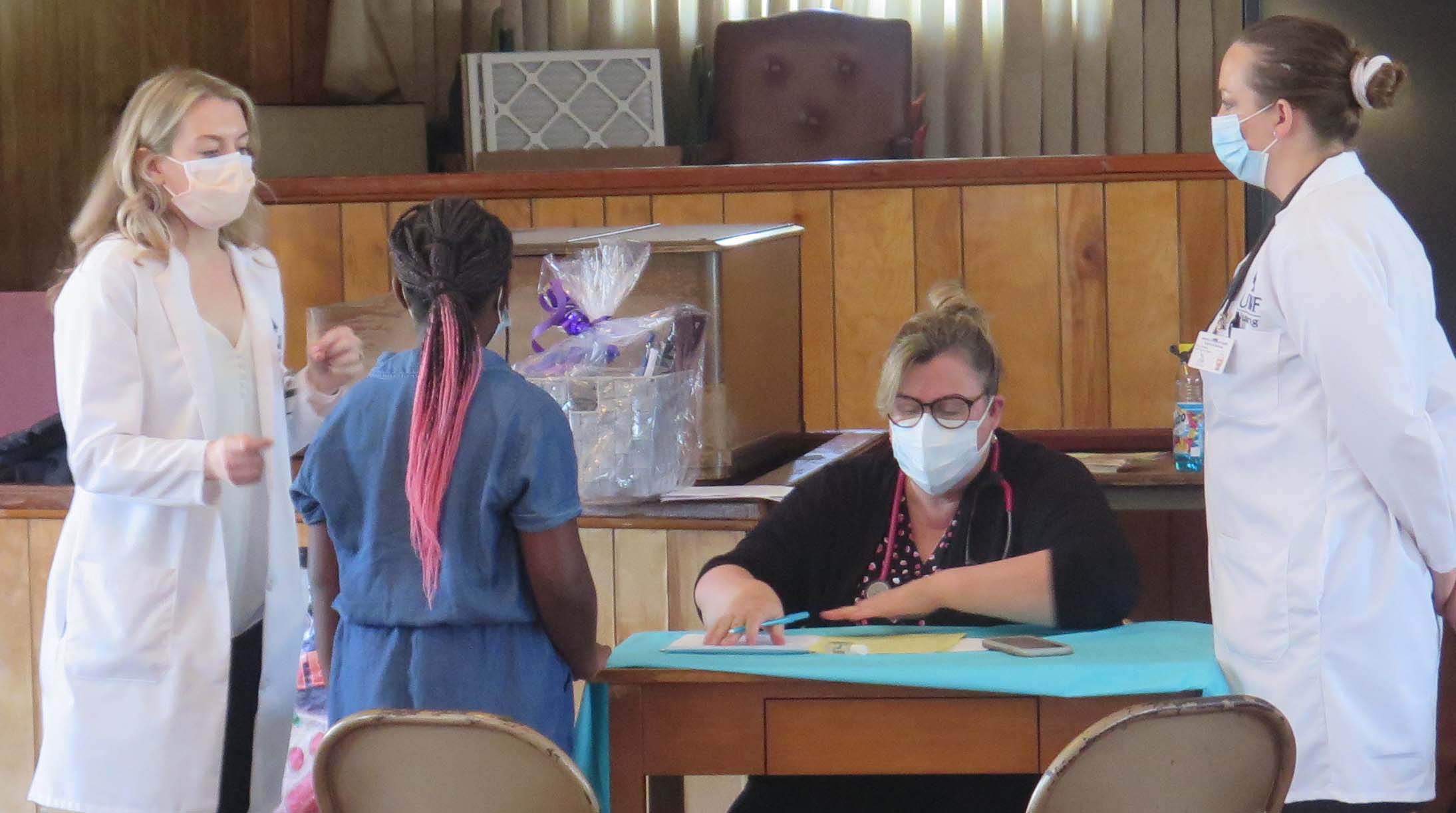 In conjunction with Pediatric Mobile Health and the University of North Florida's ARNP program, our Nursing Community Outreach team recently provided free physicals to underserved and uninsured youth.
At this outreach event, youth between the ages of 4 and 18 were served, with a total of 38 school physicals and 20 sports physicals administered. The exams included overall health screenings as well as vision tests that were conducted by Vision-Is-Priceless – a local organization that helped six children receive access to much-needed glasses at the event.
In addition to these services, Florida KidCare Navigator also attended the outreach event to inform parents and guardians on health insurance and how to enroll for varying levels of coverage. Families in attendance also received non-perishable foods, plus cooked, individual meals – all donated by Feeding Northeast Florida.
We would like to thank these community partners for making this day so impactful for these struggling families. Not only did they receive the comprehensive services detailed above, but each child was also given a backpack and school supplies to help start the school year off on the right note.
A special thanks to Greater Church of God by Faith for opening their doors to allow us to host this event. We would not have been able to bless so many families without this venue, our generous donors, Catha Jones, volunteers, and the UNF ARNP Program.
Here's to a wonderful school year for each of these children and their families!