Delicious Destinations 2022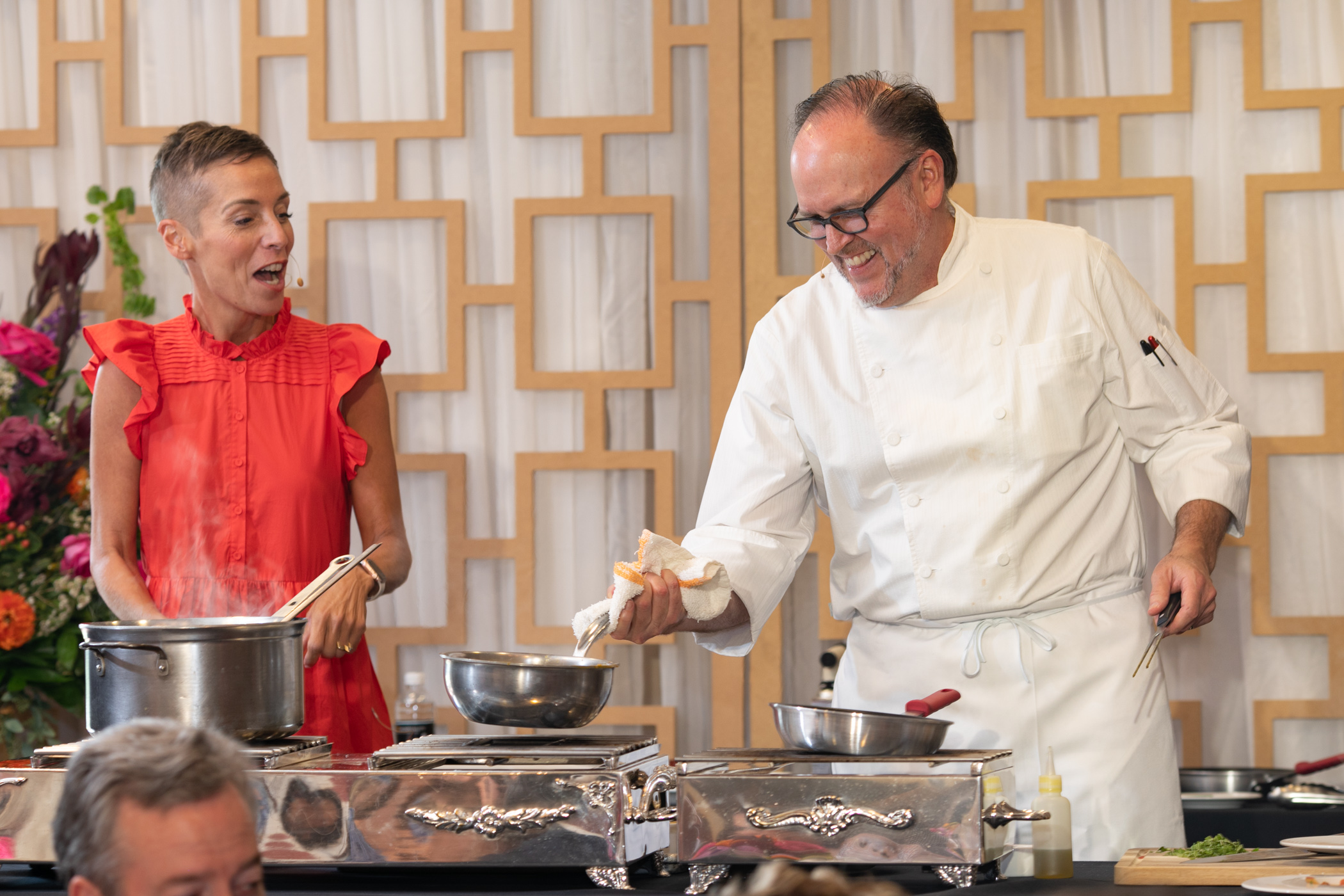 After a two-year hiatus, Ascension St. Vincent's Foundation once again hosted Delicious Destinations in person. It was very special to celebrate the event's 20th anniversary in the presence of our lovely supporters and donors. This year's premier food and wine event, presented by Miller Electric, raised more than $298,000 in critical funds for our community outreach programs, which connect those in need with quality, compassionate healthcare.
Over the course of two days, event attendees enjoyed a voyage across the historic Spice Route. Guiding the way was Chef Tom Gray, Executive Chef and Owner at Prati Italia and Town Hall Restaurant, who wowed our taste buds at the Celebrity Chef by the Sea Luncheon. We're honored to have had a Jacksonville local create such a memorable dining experience for our community partners.
We also can't forget the brilliant wine educator Julie Pepi who worked alongside Chef Gray to bring delicious wine pairings to the table. Pepi is currently the Managing Director of the Heritage Collection for Trinchero Family Estates in the Southeast.
At Saturday's event, Chef Gray was joined by nine other prestigious chefs who prepared dishes inspired by regions from Japan and Indonesia to India and the Mediterranean. Local wine experts joined the ranks to carefully select refined wines to pair with each exceptional dish.
Virginia Hall, President and Chief Development Officer at Ascension St. Vincent's Foundation, said events like these are crucial in keeping the Foundation's many community outreach programs up and running. "By supporting this one event, sponsors and attendees are essentially providing access to healthcare to hundreds of vulnerable Northeast Florida residents all year long," Hall said.
Thank you to our sponsors, the 2021 and 2022 event committees, and our staff for making our 20th Delicious Destinations so successful. We also appreciate the ongoing partnerships with Ponte Vedra Inn & Club and Southern Glazers who were founding partners in this event and continue to support us.
Through ongoing initiatives, we can continue our mission of helping the underserved and underinsured community. We look forward to seeing you next year!