Brighter Beginnings Hosts Annual Distribution for Families in Need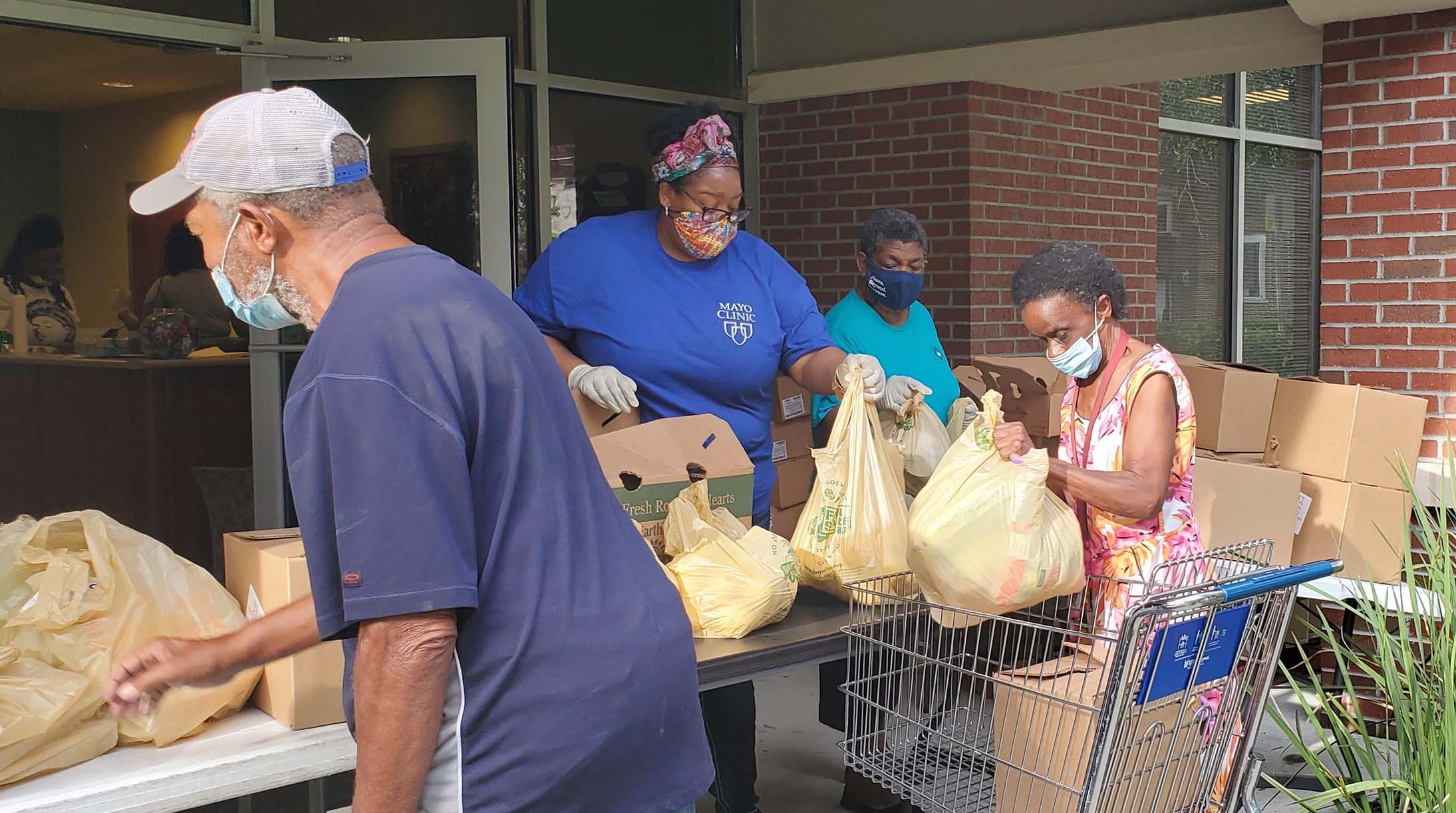 In partnership with the New Town Success Zone, our Brighter Beginnings team recently coordinated an annual community health event to provide both nutritious food and school supplies to local families in an area of Jacksonville that faces many disparities.
This year, the format of the event was changed to a drive-thru/walk-up distribution due to COVID-19 safety concerns. Attendees received both fresh and non-perishable food items, along with backpacks and extra school supplies, with support from community partner Feeding Northeast Florida.

In total, 153 families went home with a package of nutritious food and 265 backpacks stuffed with school supplies were distributed to local school-aged children. We would like to extend a heartfelt thank you to all of the donors and volunteers who made this annual event possible.