2023 Delicious Destinationssss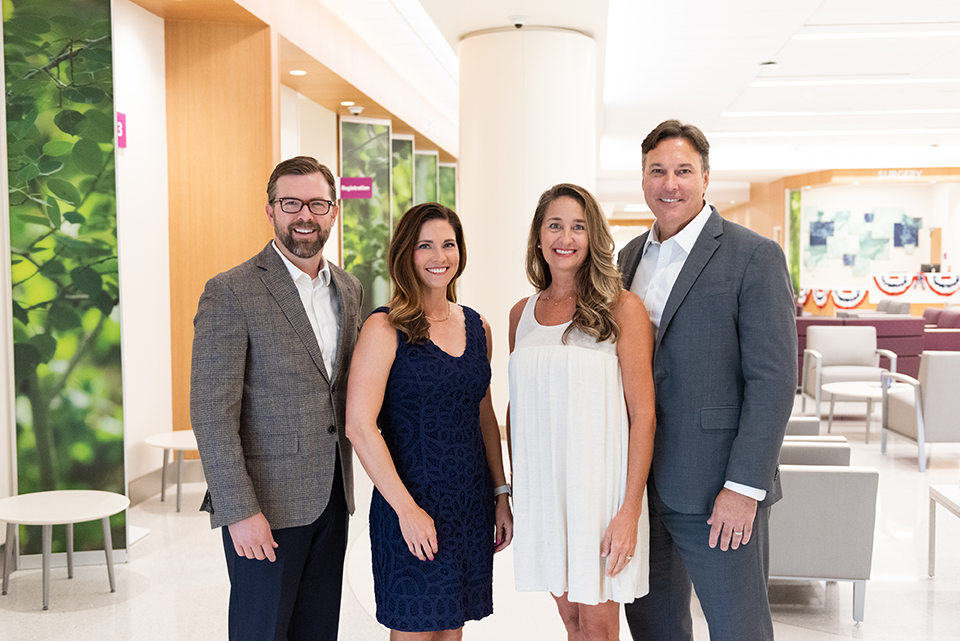 Chairing Ascension St. Vincent's Foundation's Delicious Destinations 2023 event is a special honor for two St. Johns County families - Cory Darling, Administrator of Ascension St. Vincent's St. Johns and his wife Brittany of Ponte Vedra Florida, and Sean McAfee, Vice President of Nursing at the hospital, and his wife, Theresa of St. Augustine Florida.
"We're thrilled to help continue the Delicious Destinations tradition and all the important support it generates for Ascension St. Vincent's Mission," said Cory Darling. "It's a great opportunity for us to showcase the role we hope Ascension St. Vincent's will play as a leader in the St. Johns County community."
This year's event will once again be held in St. Johns County at the prestigious Ponte Vedra Inn & Club. Presented by Miller Electric Company, the theme for the September 8-9 event is Salt & Fire. Now in its 21st year, Delicious Destinations showcases the region's most celebrated chefs with marvelous tasting experiences featuring exquisite dishes and perfectly paired wines. Last year's event raised more than $298,000, providing patients with essential medical services, medication management, and healthcare education.
"We hope you'll join us for this important event," said Sean McAfee. "It's going to be a very special evening benefiting Ascension St. Vincent's Foundation's essential community outreach programs."
For information about sponsorship opportunities, tickets, or any other questions, please contact McKenna O'Neill at (904) 308-7306 or fljacfoundationevents@ascension.org We appreciate your love of this community and our Mission.