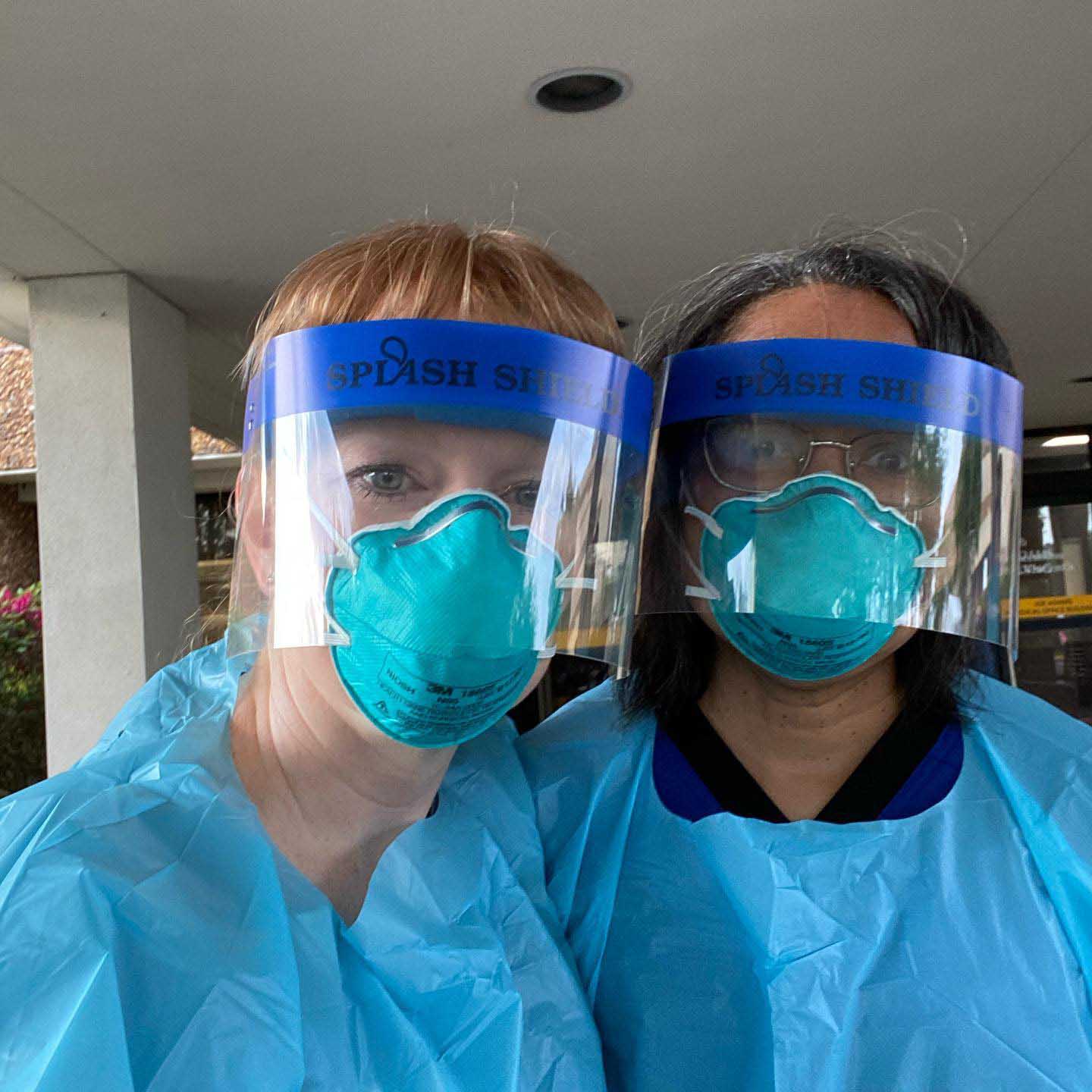 Our Mission has always called us to serve the poor and vulnerable. Now, with the current pandemic upon us, more people than ever are losing their jobs, insurance, and hope. No matter the reason, we are here for people when they need us.

Not only are we called to serve our community but now more than ever we are called to support our caregivers. The COVID-19 virus has placed an incredible strain on our clinical teams.

We are thankful for all of the outreach we have received asking how you can support our healthcare ministry during this unprecedented time. Ascension St. Vincent's is now accepting in-kind donations of supplies for personal protective equipment (PPE) and supplies.

You can also support Ascension St. Vincent's Foundation through our Mission PLUS(+) Fund created in an effort to keep our outreach ministries thriving and to help with our caregivers.
What is the Mission PLUS(+) Fund?
In a response to the requests to help from our supporters and community, Ascension St. Vincent's Foundation has established a new Mission PLUS(+) Fund to meet this unprecedented challenge.
Through this fund your gift will support Ascension St. Vincent's efforts and community by:
Continuing to help the poor and vulnerable patients through our outreach ministries
Helping cover our hospital's supply, equipment or program needs related to COVID-19
Supporting and recognizing caregivers' during COVID-19
This fund will allow Ascension St. Vincent's hospital leadership to respond to challenges as they arise. These restricted funds provide broad and flexible support for Ascension St. Vincent's outreach ministries and our caregivers which allows us to direct these gifts to the areas of greatest need for Ascension St. Vincent's during this rapidly changing public health situation.
Right now your gifts are more important than ever.
Thank you for your support.
Supplies/Personal Protective Equipment (PPE) Donation
Thank you for your willingness to donate PPE to Ascension St. Vincent's. We are truly grateful to see the community coming together for support. Individuals or companies interested in donating should call 904-308-2619 and a member of our team will work directly with you to assess the donation and make arrangements. We appreciate you thinking of our healthcare professionals during this unprecedented time.

We are prioritizing unopened and unexpired products, including the following supplies:
Isolation Gowns
Surgical Gowns
N95 Respirators
Earloop or Tie Masks
Hand Sanitizers
Face Shields
Surface Disinfectants
Powered Air Purifying Respirators (PAPR)
Controlled Air Purifying Respirators (CAPR)
Non-contact Thermometers
Other approved PPE supplies advised by the CDC
We are following the updated CDC guidelines regarding suspected and confirmed COVID-19 cases and the use of PPE. The safety of our patients, associates and providers is our utmost priority as we all work to slow the transmission of COVID-19 and care for all those in need.
Thank you for making our Mission your Mission. You make it possible for us to continue to serve our local communities, especially the poor and vulnerable.