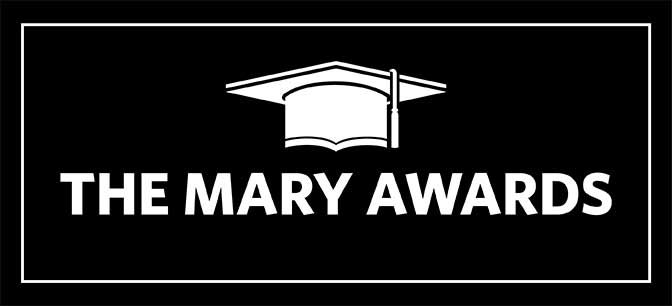 An Event Benefiting: Young Women Leaders
The Mary Awards honor exceptional young women that are high school seniors who may not otherwise be recognized in our community.
This prestigious award promotes the values, lifestyle and leadership that recognize young women who lift up our society and serve as positive role models. The Ascension St. Vincent's Foundation has long been an advocate for women of all ages and their important role in the fabric of our society as civic, volunteer, family and business leaders.
The awards seek to empower young women while supporting Ascension St. Vincent's in its core values: Service of the Poor, Reverence, Integrity, Wisdom, Creativity and Dedication.
2020 Mary Award Recipients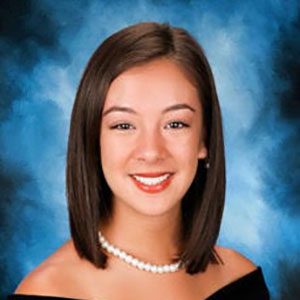 Mallorie Sievert - Academics
"None of my academic achievements would've been possible without the constant intercession of God" is how Mallorie describes her faith. Mallorie has participated in math competitions, a science seminar program, Spanish competitions and authored several plays. She was named a National Merit Scholar Semifinalist and a National Hispanic Scholar. She is a member of multiple honor societies both academic and extracurricular. Her nominator mentioned "As I got to know her, I learned that her ready smile and wonderful energy are accompanied by an astounding intellectual curiosity and a fine mind". Her endorser said "Mallorie is deeply motivated by a desire to also say "Yes" to the Lord as she continues to become the woman God is calling her to be…Mallorie will succeed in whatever path she pursues."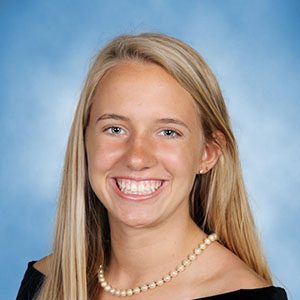 Kendall Sage - Athletics
"Shine your light on the world" (Matthew 5:16) is the bible verse that I not only live my life by, but also live my athletic career by" is how Kendall describes her faith. Kendall has achieved accomplishing over 1,000 career points in Basketball. She has lettered three years on the Varsity Basketball team and has been recognized as All-Tournament Team, Conference Offensive Player of the week, Honorable Mention and All Conference Team. She has held leadership positions as Captain in Track & Field and Basketball. Kendall volunteers for multiple programs including the Special Olympics and St. Johns Country Day Green Team and Interact Club. Her nominator said, "Kendall has numerous characteristics that make her an exceptional young woman, and it is through her athletic achievements where these aspects come to life." Her endorser said, "She is well respected around the region for her technical skills on the court, but also for her leadership and her kindness."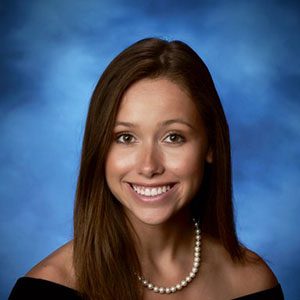 Caroline Giddens - Philanthropy
"My faith and my parents have instilled in me the notion that to whom much is given, much is expected" is how Caroline described her faith. Caroline has earned over 450 community service hours. She has volunteered at Camp I Am Special, the Donna Marathon, Community Nutcracker, Rise Against Hunger and the CMN Dance Marathon. She is a member of the Anchor Club and Interact Club serving as both a Board Member and Secretary. Caroline has also participated on the Cheer team and Track & Field. Her nominator said, "She truly has shown her devotion to service to God and others through her Catholic faith." Her nominator said, "Caroline is a person full of passion and she approaches her faith like this as well. She experiences life to fullest, and invites others to do the same."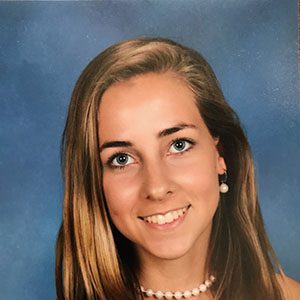 Lauren Nott - Leadership
"Consistent involvement with a faith community and service to others were key components in my relationship with God" is how Lauren describes her faith. Lauren has led chapels and worship services at school. She has served as Senior Warden for the school vestry and Vice President for the Ethics Bowl. She has participated in Lacrosse, Basketball and Marine Biology research. Her community service includes Happening Camp Weed, Mission trips to Haiti and serving at St. Mark's Episcopal. Her nominator mentioned "Lauren has been a prime leader in the spiritual life of our youth both in school and out of school." Her endorser said "Lauren Nott serves God and our Christian school with humility that consistently puts others ahead of herself. Her leadership has led to significant and lasting change in our school chapels."